Hampshire Fire and Rescue said teams were continuing to search the scene in King Arthurs Way following an incident at about 2.30am on Thursday.
Neighbouring properties were evacuated as a precaution.
The fire service and Hampshire Constabulary have launched an investigation.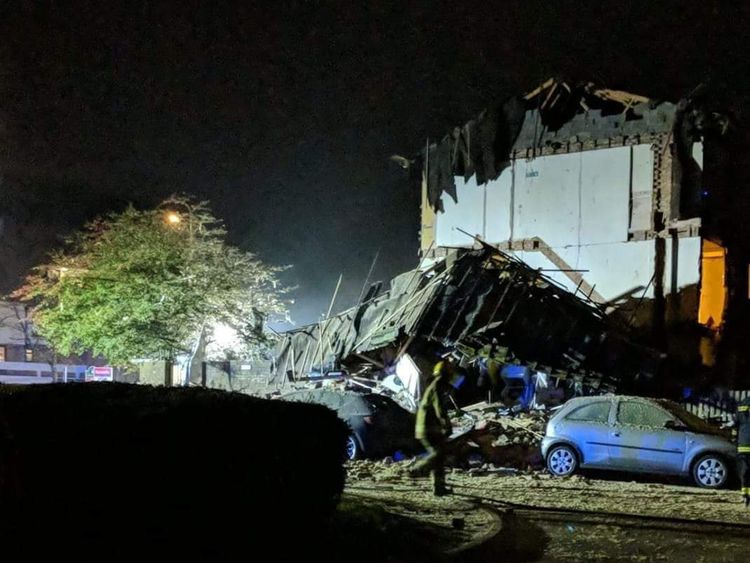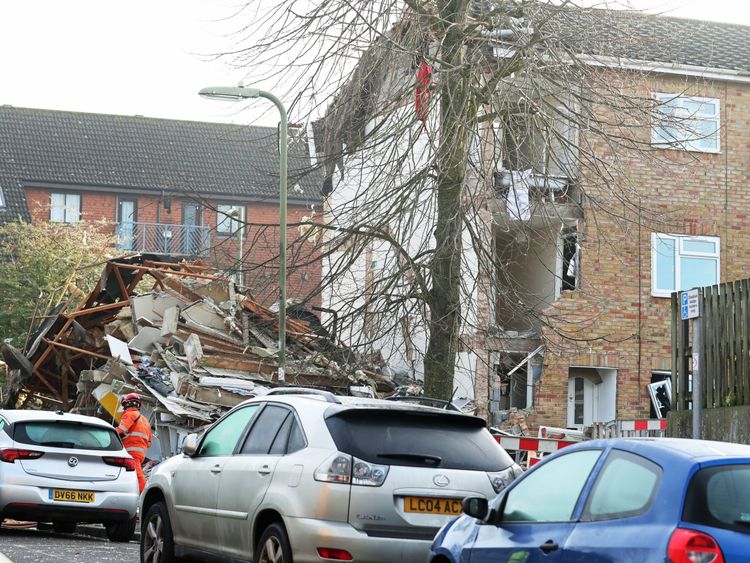 In a joint statement, they said: "The body of a man has been found after an explosion in Andover at about 2.30am this morning (December 27).
"The explosion caused a building collapse in King Arthurs Way, Andover.
"Hampshire Fire and Rescue Service and its urban search and rescue teams are continuing to search the scene."
Resident Hannah Louise tweeted a photo of the destroyed building and said she heard a "huge bang".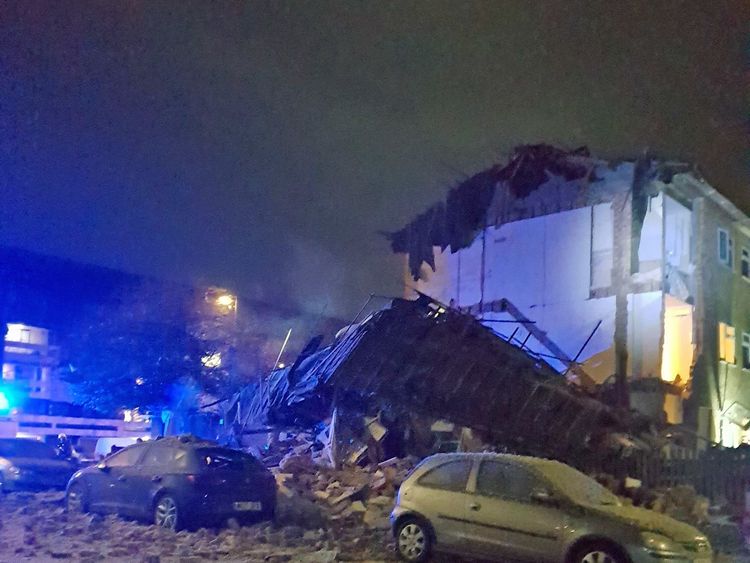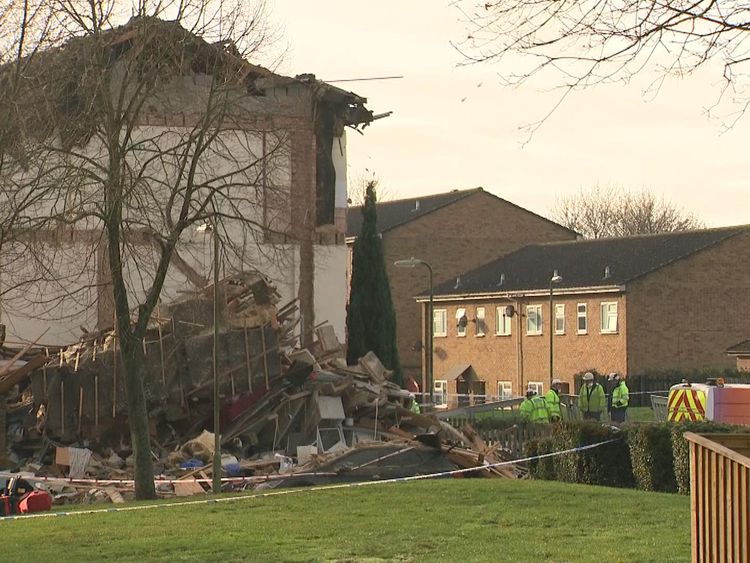 She said the building collapsed and was now "gone" and that a neighbouring property was "severely damaged".
Another resident also spoke of a "really loud bang" in the middle of the night. He told Sky News: "I looked out of the window and there was just rubble – rubble everywhere."
The collapsed house had "folded in on itself".
"It's really a shock, you don't really know what to do in that situation," said the resident. "Nothing really prepares you for that situation."
Andy Phillips, 44, who also lives nearby said the explosion was like "a huge clap of thunder that shook and rattled ours and many other houses" with the resulting debris covering about a 25m (82ft) radius.
He said the property affected was a shared house for people "getting back on their feet after hard times".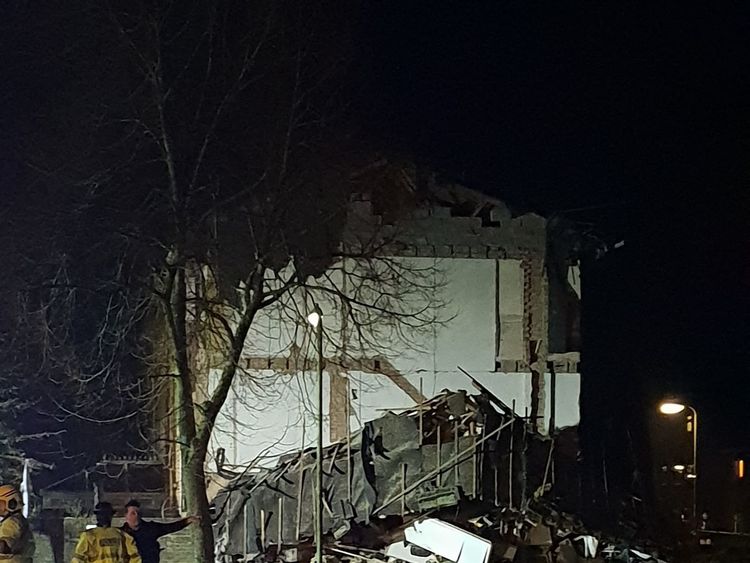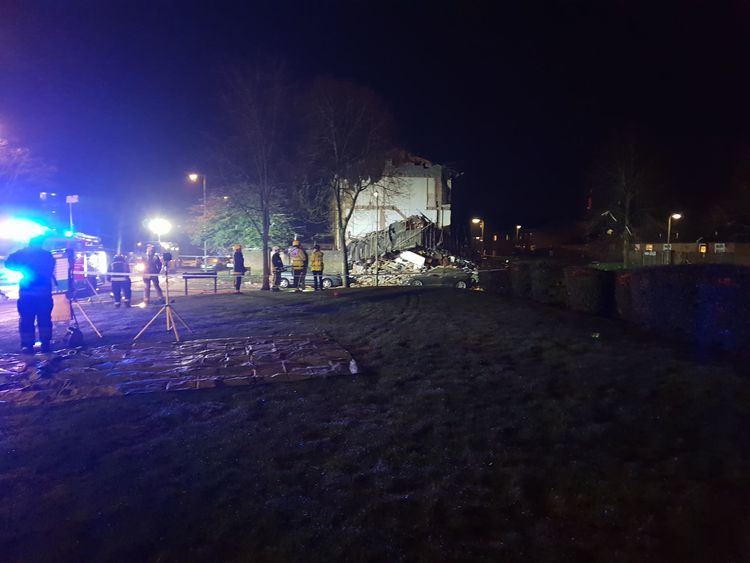 The Aster Group housing association said: "We're working closely with the emergency services as they carry out their investigations.
"Our senior team is attending the incident and our neighbourhood teams on the ground are already onsite offering help and support to the residents involved."
Gas distribution firm SGN said engineers were working with emergency services earlier in the morning.
Spokesman Dan Brown said: "We understand an occupant in the property at the time of the explosion has died and our thoughts are with them and their family.
"While it is too early to speculate as to what has happened, we're working closely with the emergency services to help identify the cause. In conjunction with the authorities, we're currently working to isolate gas supplies to property numbers one and two for safety.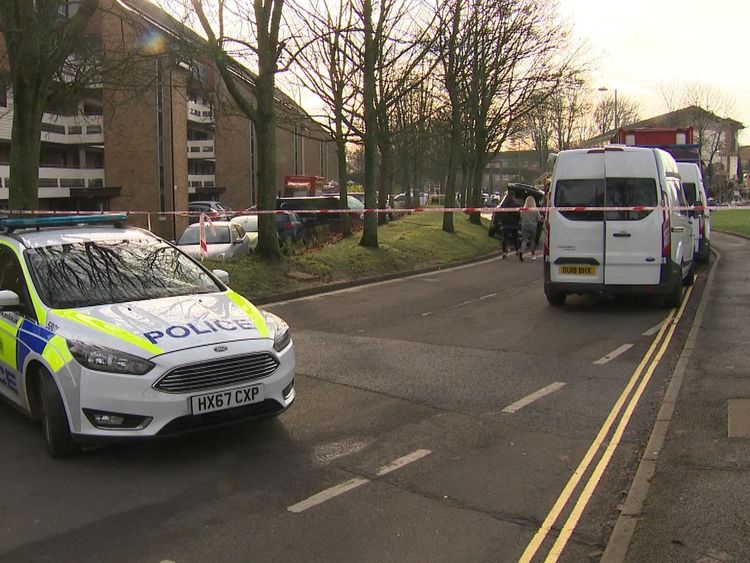 "We'll remain on site to support the emergency services to help discover the cause of the explosion."
Councillor Phil North, the leader of Test Valley Borough Council, offered his condolences to the family and friends of the man who died.
"This is truly devastating and my thoughts are with all those affected," he said on Facebook.
"The council has been at the scene since the early hours and we are working closely with the emergency services, including Hampshire Fire and Rescue Service (HFRS) who are leading the response to this incident, to assist all those involved. We are also looking after those who have been evacuated in the Merlin Pub.
"We continue to liaise with HFRS to determine when residents will be allowed back into their properties and will be working with other agencies to ensure that those affected by this situation have access to emergency accommodation."